Our Mission
Albemarle Hopeline as a private, non-profit organization provides comprehensive direct and preventive services to victims of family violence, sexual assault, and teen dating violence in the counties of Pasquotank, Camden, Chowan, Currituck, Perquimans, and Gates.
Our Vision
The elimination of domestic violence and sexual assault through education, intervention, support, and transitional assistance until the dream comes true.
Our History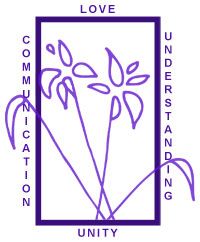 Albemarle Hopeline was organized in 1981 by a small group of women exposed to emerging state and national information on domestic and sexual violence. Concerned about the safety of individuals and families in rural northeastern North Carolina, this group started an independent organization: The Camden, Currituck and Pasquotank Task Force on Crimes Against Women, Inc., which later became Albemarle Hopeline. In late 1982, through a small grant from the N.C. Council on the Status of Women, a 24-hour crisis phone line was started, becoming the foundation for the cadre of domestic violence intervention and prevention services that followed.  From its grassroots inception to the present, meeting basic safety needs of victims and empowering them to be autonomous and self sufficient have been priorities.  Over the years, our agency has developed comprehensive direct service, shelter, and prevention components designed to extend to the far corners of our collective rural community, reaching the isolated and previously unreachable. All are supported by a solid agency structure of board members and volunteers from all counties served, well-trained staff with agency longevity, strong community partners, and involvement of its constituency.