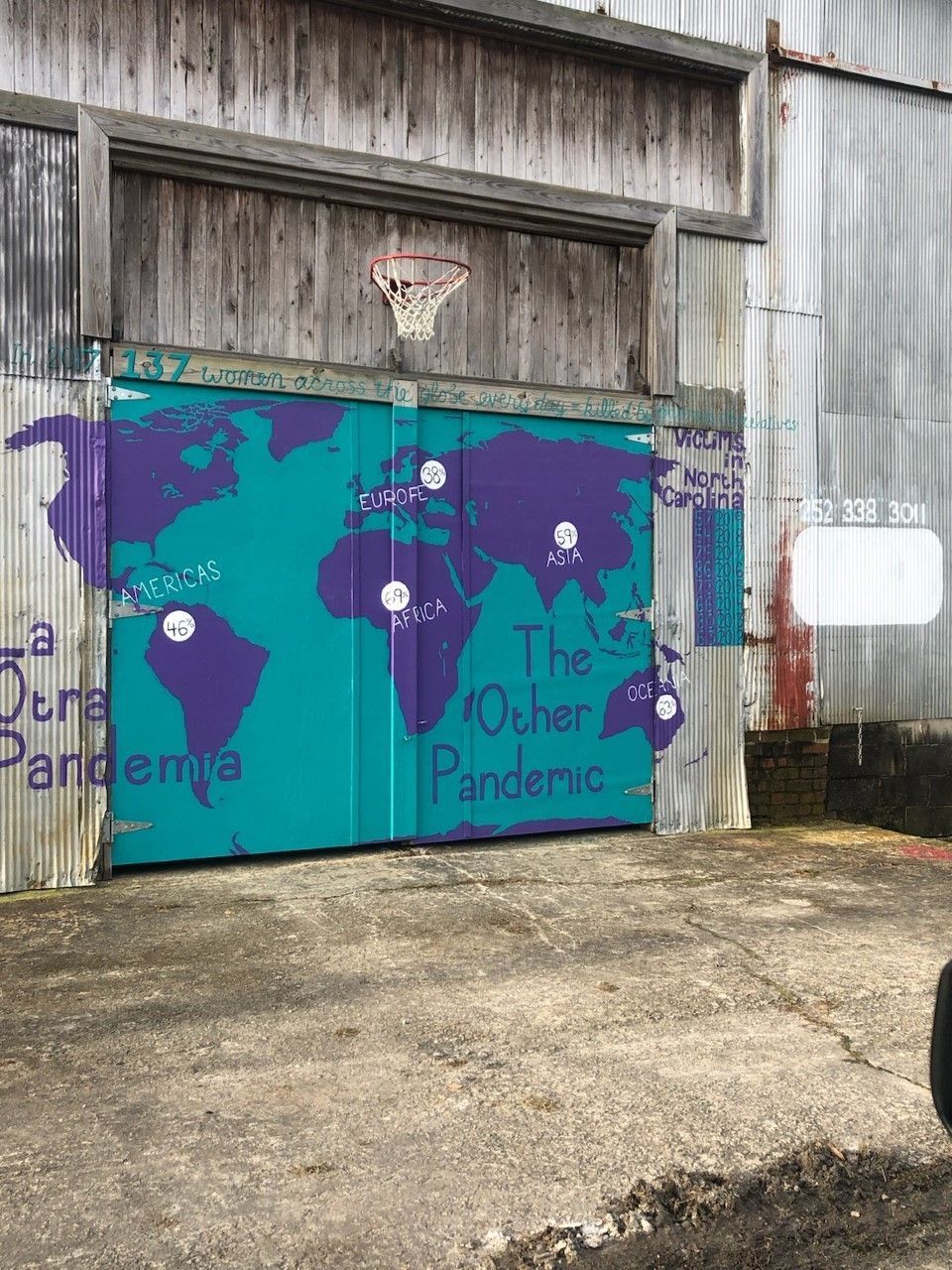 This holiday season, for the first time Albemarle Hopeline and The Peanut Factory, Inc. collaborated together to raise awareness of the prevalence of domestic violence. The Peanut Factory is an artist residency program located in a 1932 peanut processing mill in Edenton, North Carolina. It's always so wonderful to partner with new organizations in our community that will hopefully help Hopeline reach even more survivors who may need our services. 
The first is a mural on Third Street called "The Other Pandemic/La Otra Pandemia" that features a large map to highlight that not everyone may be safer at home during the pandemic. Unfortunately, outside stress has been proven to show an increased rate of domestic violence in homes. If you or anyone you know feel trapped at home and scared of your partner, please give us a call at our 24 Hour Crisis Line, 252-338-3011 or get in touch with us at our new webchat feature.
Secondly, the students of Chowan and Gates county joined The Peanut Factory, Inc. and Albemarle Hopeline's mission by creating a collective display fifty panels of silhouettes all sizes and all ages to symbolize those we've lost to domestic violence. 
Lastly, the collaboration put up a Hopeline-themed Christmas tree at the historic Cupola House in Edenton. It is decorated with the other pandemic silhouettes, purple ribbons and with Hopeline's information for anyone who needs it.